Quality on Tap:
Our commitment and Profession
CPWSD C-1 is proud to serve our customers in Jefferson County, Missouri.
C-1 WATER DISTRICT CARES ABOUT YOU, YOUR FAMILY AND NEIGHBORS. OUR OFFICE LOBBY IS CLOSED DURING THE COVID 19 PANDEMIC UNTIL FURTHER NOTICE. PLEASE USE OUR NIGHT DROP, US POSTAL SERVICE, OR ONE OF THE OPTIONS ON YOUR BILL TO MAKE YOUR PAYMENTS. THANK YOU!
New rates will be effective 6/1/2020. Click on District News for details.
WATER OUTAGE(S)::
Our number one job is to manage the water resources for our patrons. We do so by providing the highest quality water for household and business use.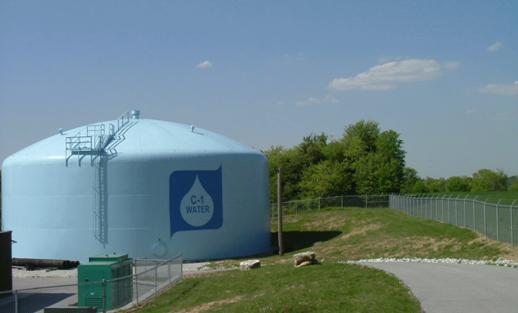 District C-1 is largely a residential area with the majority of its customers working and commuting to St. Louis and St. Louis County. The boundaries of District C-1 can basically be described as the area bordered by Arnold on the north and Pevely to the south in between Highway 55 and Highway 21. District C-1 serves customers in the unincorporated communities of Barnhart, Imperial, Antonia and Otto. The customers of District C-1 are being served treated river water purchased wholesale from the Missouri American Water Company.
The system consists of over 175 miles of pipelines, 4 ground storage tanks with re-pump facilities with a combined capacity of 4.2 million gallons, along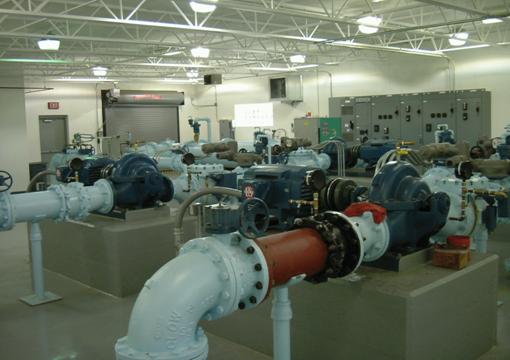 with 4 elevated storage tanks with a combined capacity of 1.3 million gallons. The entire District was converted over to the wholesale water supply in October 2004. Four of the deep wells that originally served the District are held in reserve for emergency purposes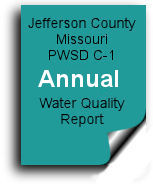 Click the graphic to the
left to view the current water quality report.